Woodford is a small town in the middle level of the Blue Mountains, NSW, Australia.

It is located approximately 90 kilometres west of Sydney and has an elevation of 609 metres above sea level, giving it mild and temperate climate. Woodford is located within the Blue Mountains National Park.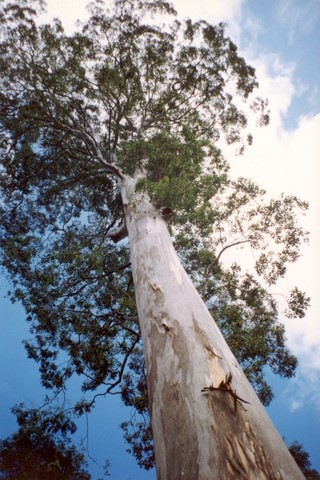 Giant Mountain Blue Gum (80 metres tall) in the Blue Mountains National Park at Woodford



Some of the historical attractions of Woodford include:
-- Woodford Academy (previously a day school and a boarding school, the oldest intact building in the Mountains; it is now a National Trust property and may now be visited by the general public one Saturday every month)
-- Woodford Railway Station (current building erected in 1902; beautiful gardens)
-- Woodford Post Office (a licensed post office, which featured, until late 2011, a unique and idiosyncratic interior decoration scheme -- see Woodford Post Office video further down this page -- but then "redeveloped" into a bland Australia Post shop)





Woodford Railway Station



There are a number of splendid bushwalks within easy reach from Woodford, including the Oaks and St Helena tracks.

Every June or July, the Woodford to Glenbrook Classic, a cycling/running race sets out from Woodford Railway Station. This event raises money for Careflight International.





Woodford Post Office