Ballarat
Victoria



Share this page:

Ballarat is a beautiful provincial city that was originally settled in 1838. It grew at an amazing rate once gold was discovered in the area in 1851.

More than a quarter of the gold found in Victoria during and after the gold rushes came from the fantastically rich gold reefs of Ballarat.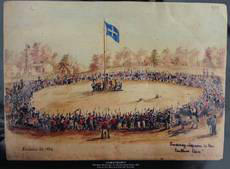 The miners of Ballarat, fed up with paying high mining fees, pledge their allegiance to the Eureka Stockade flag on 1 December 1854.
Artist: Charles Doudiet.



The gold supply was finally exhausted in 1918; but there is still much evidence of Ballarat's rich mining past, as in the magificent 19th century architecture that the gold mining profits paid for. This architecture includes: the former Mining Exchange (1888), Her Majesty's Theatre (1875), over 50 hotels from the 1800s, and many houses and shopfronts of the era.

The principal tourist attraction of Ballarat -- also related the town's gold mining past -- is Sovereign Hill, an interesting reconstuction of a 19th century goldmining town.

Other Ballarat attractions include:
-- the Botanical Gardens (situated beside Lake Wendouree)
-- the Ballarat Fine Art Gallery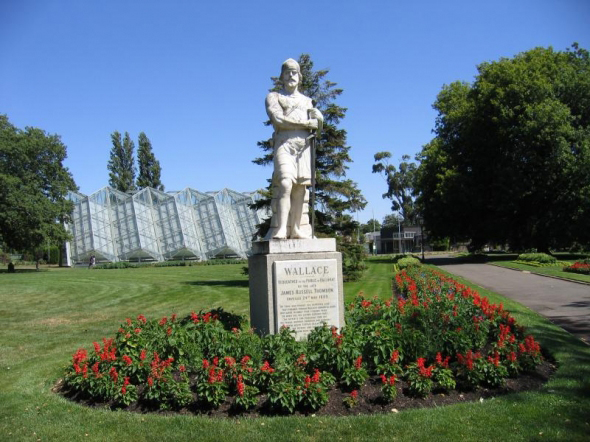 Statue of the Scottish warrior king and patriot, William Wallace, in the Botanical Gardens, Ballarat