Share this page:

Canowindra is a small town on the meandering Belubula River in the Central West of NSW.

With a main street (Gaskill Street) that has been heritage listed because of its almost intact streetscape of 19th century buildings and its narrow dog-leg shape, it is famous with the general public because of its hot air ballooning, its wineries, and its Age of Fishes Museum (a world famous collection of fish fossils).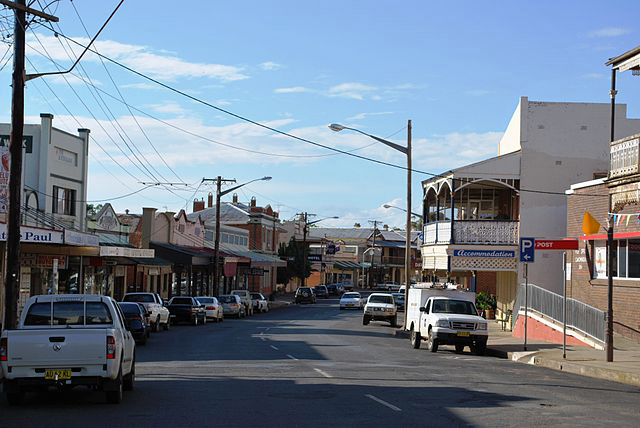 Heritage streetscape of Gaskill Street, the main street of Canowindra.
(Photo: Mattinbgn.)



Hot Air Ballooning

Some of the local companies that offer the "up, up and away" experience of flying far above the local countryside in their colorful hot air balloons include Aussie Balloontrek and Balloon Joy Flights.

Canowindra is often called the "Balloon Capital of Australia". In April 2013 the 18th Australian National Balloon Championships (also referred to as the Canowindra Balloon Challenge) took place in Canowindra over a period of eight days. Almost 30 balloons took part in this exciting event with the sky turning into a carnival of color. This event occurs in almost every year. Visit Canowindra Challenge to find out more.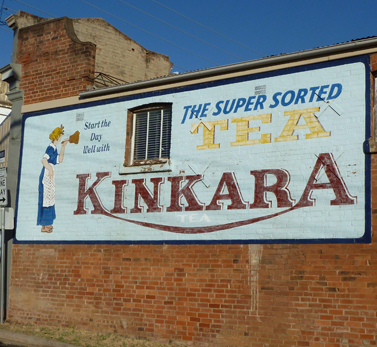 Frozen in time: a 1920s/1930s Kinkara Tea advert on the wall of a shop in Canowindra.


Wineries

You can find some great wines in Canowindra. While they might not have the cachet of ther NSW wine centers such as Mudgee or the Hunter River Valley, wine and food lovers will find a visit to Hamiltons Bluff Vineyard well worth the effort.

Hamiltons Bluff is just a few miles out of Canowinda and every weekend its cellar door is open and offers tastings of its fine Sangiovese wines. Take a seat under the peppercorn trees while you enjoy a glass along with a plate of cheese, salami, olives and homemade bread. You can find more info at their website.

Other wineries around the town include Rosnay Organic Wines, the Swinging Bridge, Taste of Canowindra, and Tom's Waterhole Wines and Wallington.





Age of Fishes Museum

In 1955 a huge fossil site was accidentally unearthed during road works on a small road not far from Canowindra. When scientists from the Australian Museum in Sydney finally examined rock slabs that had been excavated from the site, they were astonished to find the fossilized remains of more than 3,500 freshwater fish that had apparently died in a receding pond of water around 360 million years ago.

Many of these fish were species unknown to science.

The remarkable Age of Fishes Museum (one of only two fish fossil museums in the world with the other one being in Byblos, Lebanon) displays many of the Canowindra rock slabs teeming with fish fossils and it tells the story of the astonishing find. Read more...

Canowindra Motors Holden Museum

This museum is a little known gem. Make sure you drop in and you will find a marvellous collection of vintage Australian motor cars from earlier decades, including an FX Holden that was the 46th Holden car ever manufactured in Australia back in 1948. That Holden has been kept in near mint condition and is still registered as roadworthy. Read more...





Related Pages
The Ages of Fishes Museum

Sir David Attenborough Praises the Age of Fishes Museum

Canowindra Motors Holden Museum


Share this page:


Author: David Paul Wagner
(David Paul Wagner on Google+)