Australia For Visitors > Blue Mountains > Glenbrook, New South Wales
Glenbrook
New South Wales



Share this page:

Glenbrook is the first township you pass through when you enter the Blue Mountains National Park (which comprises over 200,000 hectares of natural bushland) from Sydney.

You should really spend a day or two in Glenbrook. Above all, there is Glenbrook's top attraction, the Blue Mountains National Park, which you can walk or drive through.

To do this, you can follow the Glenbrook Discovery Trail, a 47 kilometer round trip, which includes such unspoiled highlights as Glenbrook Creek, the Red Hands Cave with its traditional Dharug Aboriginal rock art, and the Euroka Camping and Picnic Area where you can often see kangaroos. The Trail takes about three hours to drive (from Glenbrook, around the Trail and back to Glenbrook).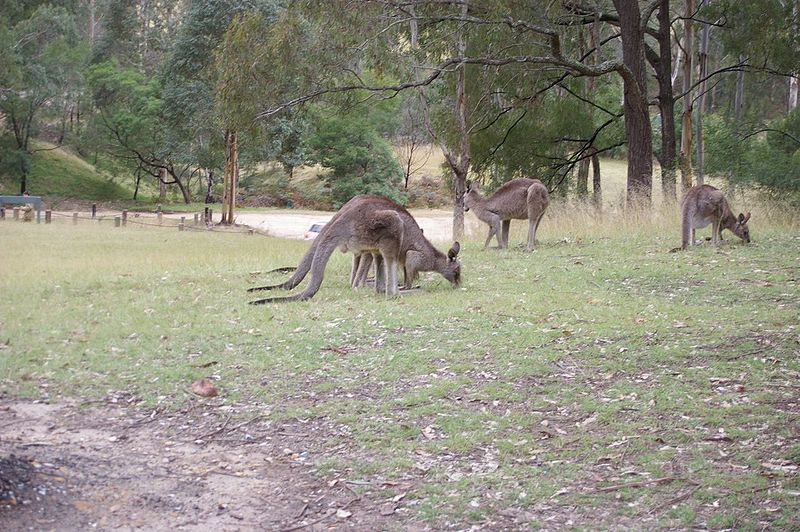 Eastern Grey Kangaroos feeding at Euroka Clearing in the Blue Mountains National Park near Glenbrook


Or if it is a hot day and you have only a little time, go for a swim in one of the local waterholes such as the Blue Pool, the Kanuka Brook junction or the Duck Hole.

The Lennox Bridge, a beautiful stone arch bridge, was built in 1833 by Scottish stone mason, David Lennox. It is the oldest bridge on the Australian mainland. From 1833 to 1926 this bridge was part of the road going from Sydney to the Blue Mountains.

Glenbrook is home to the Royal Australian Air Force's RAAF Base Glenbrook. This base is home to the RAAF's Air Command.

Historic buildings and structures of interest in Glenbrook include the Station Master's Cottage, the Glenbrook Public School (1892), the old Lapstone Hotel (bulit in the 1930s and now serving as the Officers' Mess at RAAF Base Glenbrook), and the old Zig Zag Railway.





A Little Bit of Glenbrook History

For many thousands of years, the Glenbrook area was the home of the Dharug Aborigines.

The British explorers, Gregory Blaxland, William Lawson and William Charles Wentworth, crossed the Blue Mountains in 1813 and then in 1814-15 a road was surveyed and built using convict labor. This brought European settlers to the area.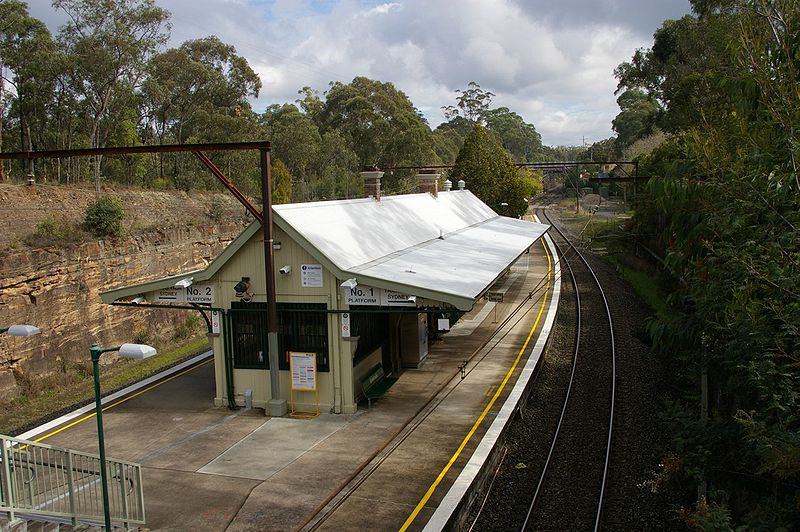 Glenbrook Railway Station


A railway was built across the mountains in 1867. Between Lapstone and Wascoe's Siding (now Glenbrook) the railway traversed the seven-span sandstone Knapsack Viaduct. and the Lapstone Zig Zag, a zig zag railway with a very steep incline of 1 in 33. This zig zag railway (less well known than the Lithgow Zig Zag Railway, also in the Blue Mountains) was replaced by another line in 1910 with a gentler incline (1 in 60) and the newly constructed Glenbrook Tunnel.

Glenbrook's name has changed four times. The town's original name was Watertank after the water storage tanks for steam trains that were located in the town. After that, the town was successively renamed as Wascoe Siding, Brookdale and, finally in 1879, Glenbrook.

Glenbrook Today

Glenbrook is a small community (population around 5,000), typically living in comfortable, affordable houses in a town that is completely surrounded by the World Heritage Blue Mountains National Park.

Glenbrook today is home for many people who commute to work in nearby Penrith or in Sydney (just a little more than an hour away by train and often less by car).

The people of Glenbrook are proud of the town's magnificent natural heritage, its flora and fauna, its village-like environment, and its amenity (it is a pleasant place to live!)



Related Pages:
Glenbrook, NSW, Real Estate Report


Share this page:





Author: David Paul Wagner
(David Paul Wagner on Google+)