Share this page:

Mount Isa (or "The Isa" as it is known by the locals) is a large mining town in Queenland's outback. Mt Isa stands like an oasis in the middle of the ochre-colored desert which stretches away on all sides and it is the only town of any importance for around 700 km in whatever direction you may choose to go.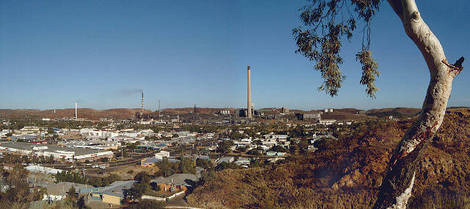 Mount Isa, Queensland
(Photo: Michael Rogers)



Mt Isa's mine produces copper, lead, silver and zinc. The mine is said to be the world's largest single-mine producer of lead and silver.

You can never forget mining anywhere you go in Mt. Isa with the 270 meter high exhaust stack over the lead smelter which can be seen from everywhere in the town.

The main attraction for the tourist in Mt Isa is the tour of the Mount Isa Mine, which is located over the Leichhardt River the main town area. There are two tours available (note: both require booking in advance).

First, the underground mine tour, which lasts 3-4 hours and requires you to wear miner's hat, light, overalls and boots. You will to see some of this mine's more than 1000 km of tunnels locate up to 1 km beneath the surface.

Second, you can take the surface tour, which takes about 2 hours and shows you the workshops and other features of the mine site. You get to see some videos on the mining process too.

The John Middlin Mining Display and Visitors Centre (Church Street) explains the mining process with audio-visual shows, ore and mineral samples, mining equipment displays and a simulated underground mine.

The Frank Aston Museum (Corner of Shackleton and Marion Streets) also seeks to explain the world of mining with a collection of mining equipment, a display of ores, minerals and gemstones, and Aboriginal cultural displays (including a replica camp of the local Kalkadoon Aborigines.





The Riversleigh Fossils Interpretative Centre (Marian Street) has a wonderful selection of fossils which have been excavated by paleontologists working in limestone deposits at Riversleigh Station on the Gregory River (about 300 km from Mt Isa). Along with dioramas and videos, these fossils allow your imagination to travel back to a time 10-20 million years ago when this area of Australia was all tropical forest and wetlands.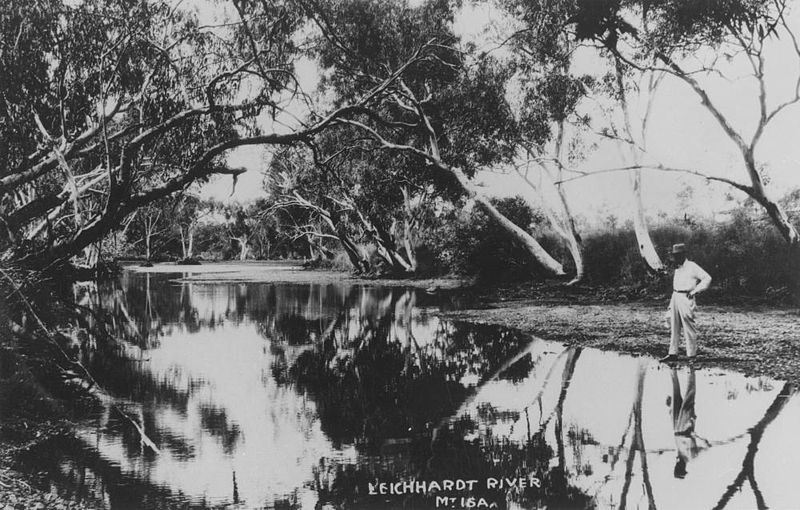 Leichhardt River, Mt Isa, 1929



Other fascinating places to visit in Mount Isa include the Royal Flying Doctor Service (Barkly Highway) which flies doctors and nurses to patients throughout the surrounding outback, and the School of the Air (Kalkadoon High School, Abel Smith Parade) which delivers lessons by two-way radio to students on far-flung stations (ranches) throughout the outback areas.

If you are in Mt Isa in August, you can attend the Mt Isa Rotary Rodeo. It is one of Australia's largest rodeos.


Share this page:


Author: David Paul Wagner
(David Paul Wagner on Google+)